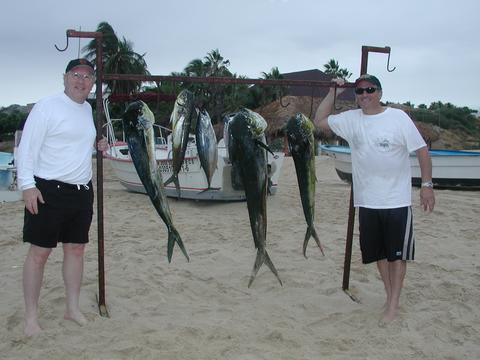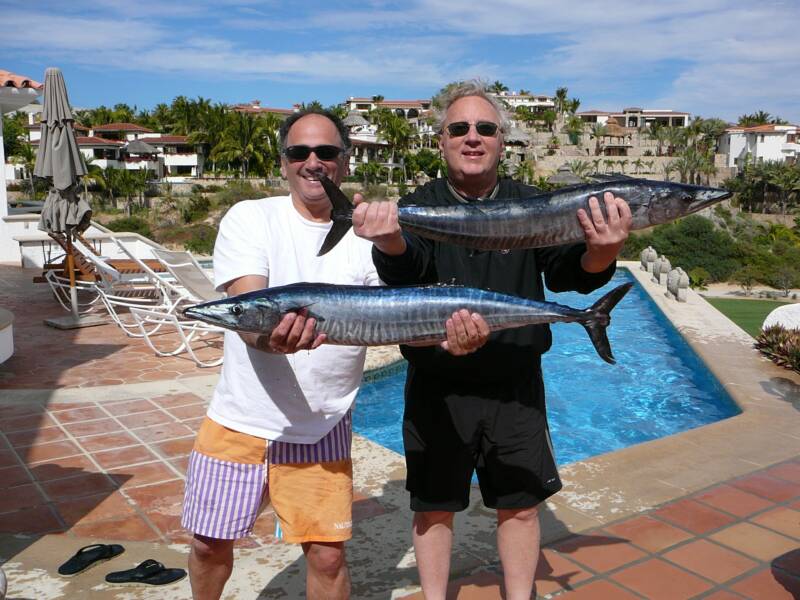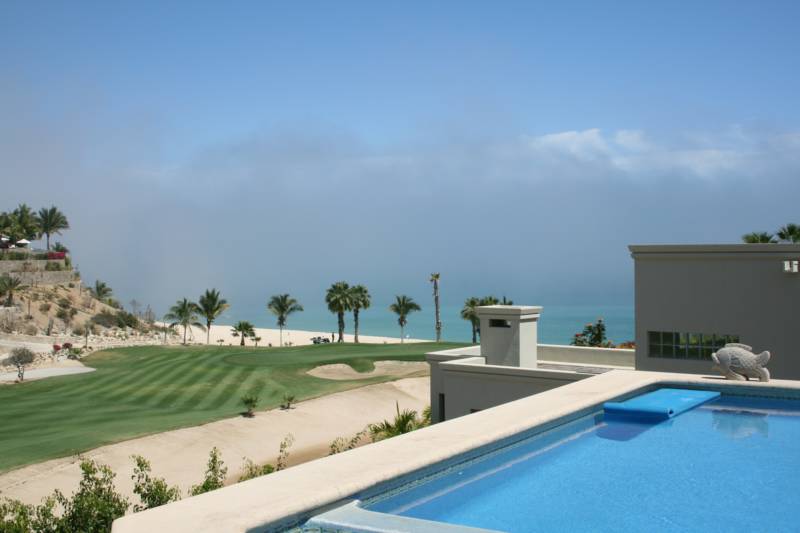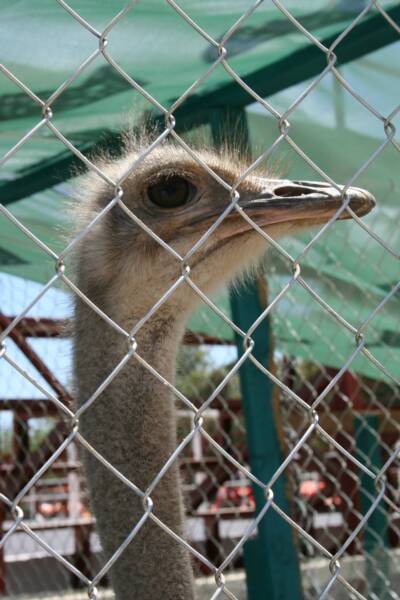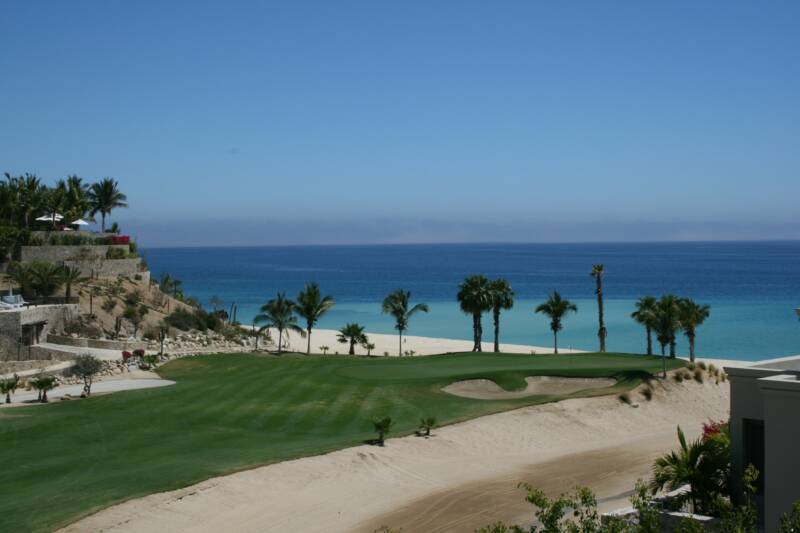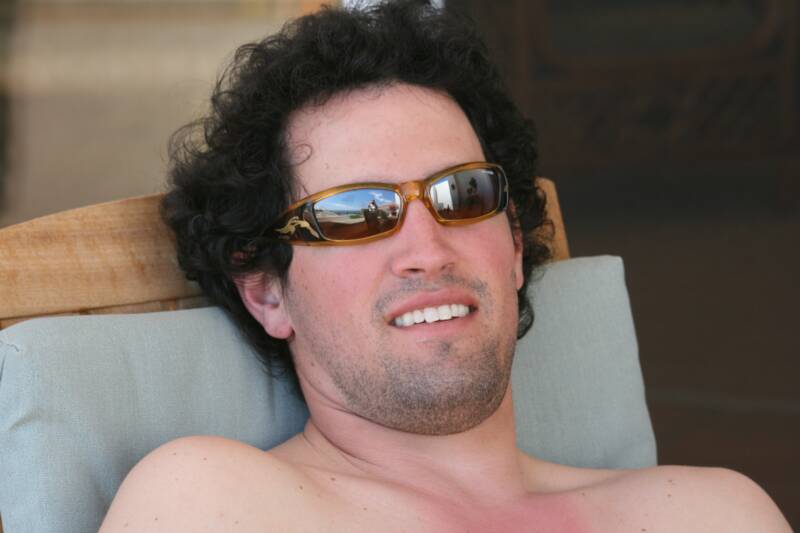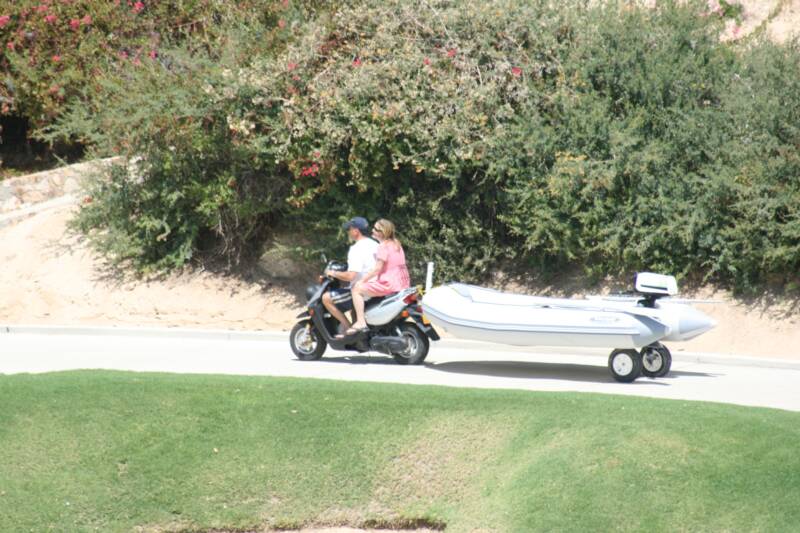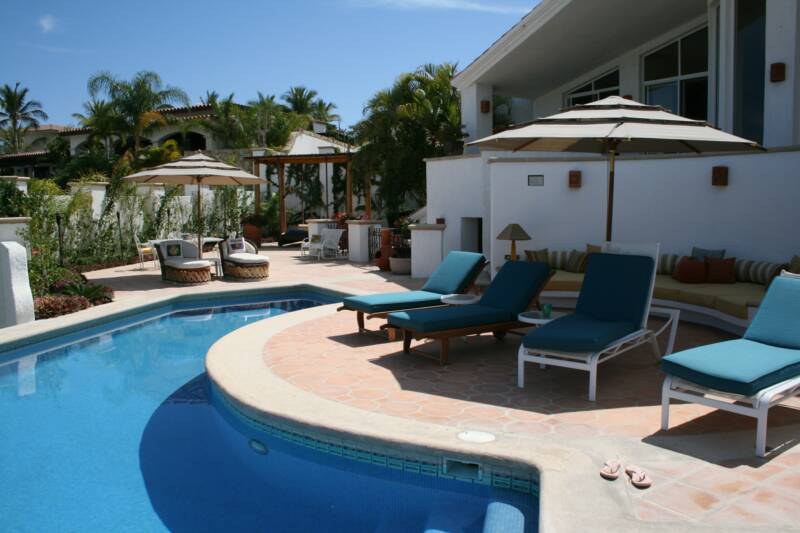 Palmilla Hotel Cabo San Lucas Mexico

6 bedroom House for rent $1500/day 12-14 people

If you are interested in renting this house from my parents, you are free to do so.  The cost is negotiable, and there are 6 bedrooms.  2 queen size beds in each room, 8 full bathrooms, two pools, one hot tub which overlooks the golf course hole that you see in one of the pictures above.  Also, there is a fishing boat which can be used for an additional price.  The fishing boat comes with all necessary gear.  If you don't know how to use a power boat, you should not think about it.  I can come fly down and take you out fishing.

As for the actual house, its pretty damn nice.  I ain't going to lie about that.  We have had a few celebrities rent the place out so far, also several bachelor parties have been held here.  You don't really have to worry about the neighbors because all of the other homeowners are pretty darn rich types, and they rarely use their houses.  The one house across the golf course is owned by the Corona beer family, and don't worry about them, they use it quite a bit, but they party rather hard with all types of wild people/wild women, and we usually have to tell them to keep it down.  The beach where Jennifer Aniston sometimes can be seen when she vacations at the hosue across the street is just a 2 minute walk.  As for going into Cabo for nightlife and restaurants, that is a 25 minute drive.  The airport at San Jose del cabo is a 20 minute drive.  Basically the Palmilla hotel which is where this house is located is right in between San Jose del Cabo and Cabo San Lucas.  So, you really couldn't ask for a better location. 

As for eating, this house can come with a private chef which will cook you the best Mexican food you ahve ever tasted.  She costs usually an extra $150/day plus food costs.  Most people who rent the house opt for this, as she is dirt cheap,but prepares super good Mexican food.  If you are not happy, you will be the first to say that, and I will personally refund your entire trips fees(basically I'm not worried about that happening nor is my father.)  She cooks for us every meal, her name is Maria and she is from outside of Mexico City. 

The Palmilla hotel is just a 1 minute scooter ride away.  There are two scooters in the garage you can use.  Please don't drive them after drinking too many Coronas.  Two years ago an elderly man was renting the house with his family from Orange County, and he dropped the scooter and broke one of the mirrors.  I suspect he had been drinking all day, but of course he denied it.  We had to pay a few hundred bucks to one of Maria's brother's to fix the mirror.  Anyways, the hotel is very nice.  If you are cheap and don't want to pay alot for beers, don't even think of going there.  They charge over $20 for a single Corona.  I used to go there to look at the celebrities who sit around the pool, but its cheaper and better to see them on the beach by the house, and you can bring your $1 coronas down there in a cooler, and swim in the waves. 

The whole compound has 24/7 armed security.  Never had any problems though, but it is safe.  When the Corona family is in town, they have armed gaurds across the fairway too, so no need to worry about anything. 

There are binoculars to do celebrity watching, saw Jen Aniston in a nice bikini a while back, looked even better with the binoculars.  Feel free to use them to check out the Corona brothers female companions.  If you look each day, you will see probably different girls each time.  Somehow they seem to be good at getting all the ladies. 

Prices:

$1500/day not including Maria the cook and food.

Includes pickup from Maria's brother in the Suburban which is part of the house. The corvette is my dad's and you can't use that.

If you are intersted, fill out the form below, and I will email you back.  I only speak english and spanish and a tiny bit of Czech.  So if you are a Russian, its not going to work since I can't communicate, unless you find an english interpreter.  We did have a Russian rent the house a few years ago, and they used an interpreter.

My dad riding one of the scotters with a small dinghy that we use to go out to the big boat sometimes.  We are not supposed to ride the scooters around the golf course, but they never really say anything, and it saves us 3-4 minutes instead of having to go all around the whole area for beach access.

This is me lounging after fishing and looking through the binoculars across to the Palmilla bay beach.  I've cut my hair since then twice.

To the left is a view from the hot tub, looking over the golf hole.  Its fun to clap when golfers hit good shots, or yell if they mess up, which is often.  Right is some guests fishing for dorado.

Left is my dad and Gary catching wahoo.  Right is the pool again looking out over the palmilla golf hole.  That day there was a creepy cloud cover just off shore.  It went away by 2pm.  You can use the floats that you see in the pool, its nice to sip a beer on one of those if you haven't before.

To the right is a picture of the house.  The palmilla hotel is straight back in the distance.  If you were sitting in one of the blue chairs, you would be looking at the golf hole in the other pictures.  This is where most people spend most of their time.  Its quite unless you have the radio on or a mariache band over.

If you are interested in the place, please type your questions in the box below, and your email so I can respond.  Please type the dates you are interested in, the amount of people(the house can accommodate 12 people very comfortable, 14 people have rented it before but I wouldn't suggest that.  If this is for a bachelor party, I will probably want to talk with you quite a bit, and there will be a $4000 deposit so you don't think its a free ride to get all crazy and break stuff, there is some expensive artwork in the house that isn't for playing with etc...

thanks again,

AdamI can usually get back within 2 days.  Thanks,Adam